Sir Philip Green Calls For BHS Inquiry Chairman To Resign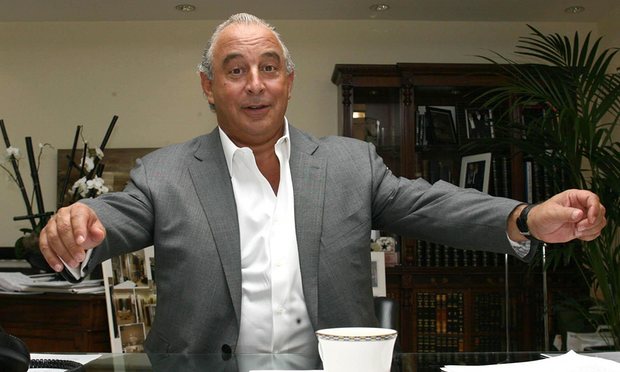 The previous owner of BHS, Sir Philip Green has said that the chairman of a Commons committee which is investigating the insolvency of the UK business should resign after he made claims that Green should be stripped of his knighthood.
During an interview with the Financial Times Frank Field, of the Work and Pensions Committee said that he would propose Sir Philip having his knighthood taken away if he did not return £571m of BHS' pension fund deficit.
Sir Philip has said in response that the chairman should stand down "as he is clearly prejudiced" and called the statements an "outrageous outburst".
The committee itself has stressed that Mr Field's remarks are his own personal opinions.
Sir Philip said:
"I am horrified that Frank Field is prepared to make comments like this in public."
In the former owner's first response following the collapse of BHS, Sir Philip added:
"Clearly he has already made his decision as to what he feels the punishment should be without even hearing any evidence from anybody about BHS or the circumstances of the last 15 years."
Sir Philip has come under criticism after he bought BHS in 2000 for £200m but sold it to Retail Acquisitions last year for £1. Numerous media outlets have implied that the company was a stepping stone to the billionaires significant wealth after he paid over £530 million in dividends to his wife in Monaco during their 15-year ownership of the business.
In 2015 Sir Philip sold the business to twice-bankrupt businessman Dominic Chappell who led investment group Retail Acquisitions Limited paying a nominal sum of £1.
Sir Philip who was once knighted for his business services to the UK and also known by many as "king of the High Street" has been named as the "unacceptable face of capitalism" by one Conservative MP.
After BHS went into administration he has been the subject of much criticism as thousands of jobs and pensions have been threatened. Sir Philip has agreed to answer questions in front of the Work and Pensions Committee and the Business Innovation and Skills Committee to give a better understanding of the collapse.
In a letter to the two Commons committee chairmen Sir Philip stated that he wanted to record his concerns about various statements they had made to the press "for example, calling for me to lose my knighthood or suggesting that I have asset-stripped BHS without regard to pensions and employees.
"These statements suggest that you are leaping to conclusions before any evidence from any witness has been heard.
"They suggest that there will be no real attempt to run your inquiries in a fair way and that the outcome is pre-determined."
Sir Philip stated that he was keen to help committees that were "genuinely intended to get to the truth in a fair and balanced way and on the basis of actual facts."