Thomas Cook Notes Uncertain Geopolitical Environment, Maintains Guidance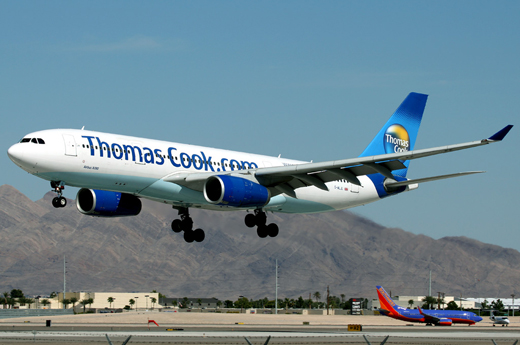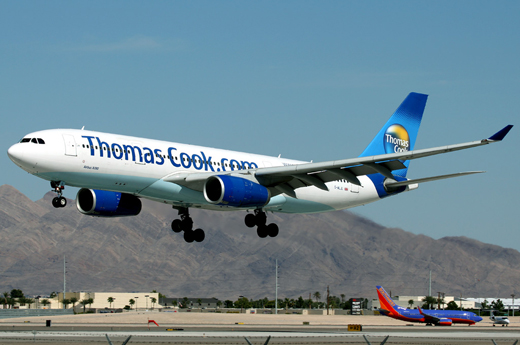 Today Thomas Cook Plc (LON:TCG) released its pre-close trading update to investors in which outlined volatile market conditions remain with many customers leaving it later to book holidays as they weigh up their options.
The company said during Winter 2015/16 bookings closed with 90% sold with higher pricing throughout most source markets. At current Summer 2016 is 40% sold below last year as consumer confidence has been affected by continued disruption in key destinations such as Turkey, Tunisia and Egypt.
In a statement, Peter Fankhauser, Chief Executive of Thomas Cook said:
"Thomas Cook continues to operate in a volatile market environment. We know that customers want a summer holiday but we can see that some are leaving it later to book this year as they consider their options.

"Against this backdrop I remain confident that we are doing all the right things as a business. It's clear also that customers value packaged travel more than ever and feel safer in our hands.

"The early actions we took to move flights away from Turkey, Tunisia and Egypt have positioned us well for increased customer demand to resorts in the Western Mediterranean, with strong sales to the Canaries, Balearics and the Spanish mainland in recent weeks. We have also seen an increase in sales to long-haul destinations such as the USA and Cuba as customers look further afield for their holidays."
Looking back at the Winter 2015/16 holiday season 90% of the programme was sold which is 2% lower than the prior year although average prices have increased by 3% offsetting total bookings being 3% lower.
The business said it has focused on improving the quality of long haul winter sun holidays which have increased average selling prices. In Northern Europe and Continental Europe prices are up by 9% and 4% respectively whilst in Britain, average selling prices have risen by 11% for package holidays and by 9% for seat-only sales.
Thomas Cook saw its performance in Northern Europe remain strong as bookings grew 4%, while in the UK bookings dropped 3% compared to last year.
For Summer 2016 their programme is currently 40% sold, down by 2% than at the same time last year. It was noted that the uncertain geopolitical environment is causing a later booking pattern as customers postpone booking their holidays. They said demand has noticeably shifted with significantly lower bookings to Turkey, and higher bookings to Spain, other European and major long haul destinations.
Looking forward the business said bookings have continued to be disrupted by a volatile geopolitical backdrop although TCG believes underlying demand still remains strong. Due to the tour operator's scale and flexibility the company said it was maintaining previous guidance for the full year, although as previously outlined in their last update, it is dependent on seeing a sustained recovery in customer confidence as the Summer season progresses.